Good morning! Catch up quickly on top business news this week in under 4-min, If you haven't subscribed already join the mail list now!
In this week's edition, we cover Cred buying CreditVidya, Tata announces Air India & Vistara Merger, Amazon's India Problem, and more!
1. Cred buys CreditVidya💸
What's happening: Acquisition comes at a time when the Indian sector of online lending is coming towards consolidation owing to the RBI's recently launched digital lending guidelines.
These guidelines emphasize the role of regulated entities such as non-banks in a way that reduces lending and distribution platforms as mere selling agents.
Who's involved: CreditVidya is a loan underwriting platform that helps banks as well as non-bank financial companies assess better credit.
The deal is to be valued at $30 Million since CreditVidya already raised $10 Million from Kalaari Capital and Matrix Partners.
What's next: Acquisition allows Cred to tap into CreditVidya 's consumers which includes those without a credit score enabling Cred to expand its overall consumer base.
Another recent big consolidation move in Fintech was the acquisition of ZestMoney by PhonePe for $300 Million.
2. Air India & Vistara Merger 🤝
What's happening: Tata and Sons owned Air India and Tata group-Singapore airlines' jointly owned Vistara is set to enter into a merger estimated to be completed in 2024.
The consolidation will make Air India the country's largest international carrier and second-largest domestic carrier in terms of fleet size, commanding over 200 aircraft.
Who's involved: Vistara is a joint venture between Tata Group and Singapore Airlines, following the merger they will acquire a $250 million investment for a 25.1% stake in the combined entity.
Air India was once a symbol of national pride in India and was India's former national carrier which post the 2000's moved into losses.

The Indian government sold Air India to the Tata group as part of the its disinvestment strategy for $2.2 billion.
Deal will also pose a significant challenge to smaller low-cost carriers such as GoAir and SpiceJet, which may be forced to cut costs even further.
3. Amazon Struggles📉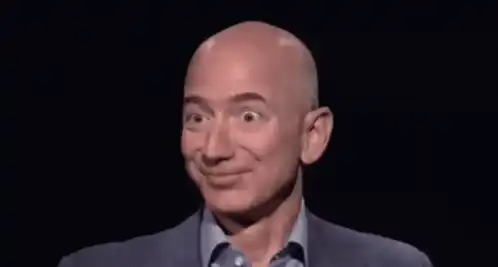 What's happening: After spending $6.5 billion on grocery delivery to payments in India during the past decade, the company has failed to achieve the sort of dominance it enjoys in markets such as the US.
List of businesses getting shutdown~
Amazon Food is a meal delivery service that offers food from restaurants and other providers similar to Zomato & Swiggy.

Amazon Academy which offers online test prep resources for students competing to enter India's medical and engineering schools will shut down in the coming months.

Amazon's delivery unit will continue to provide small retailers and bulk buyers with goods such as groceries and medical supplies but will no longer offer door delivery of packaged consumer goods.
What's next: Job losses are likely to be in the low hundreds, the person said, or just a fraction of Amazon's India e-commerce workforce of over 10,000.
Amazon is planning to shut down Alexa associated smart devices as it is expected to hit $10 billion in losses by the end of 2022.
Advertisement with SoftYoi
Your vision. Your software.
SoftYoi is a leading IT company delivering customized business solutions, web & mobile services. An Award Winning Company in IT services & solutions.
Our approach towards the growth of our client made us one of the most trusted and reliable IT services providers in India. We provide enterprise-grade solutions to improve conversion goals, generate high ROI, and expand the business of our esteemed clients.
We're also hiring - Check Out
Quick Bites ☕
RBI is to start the E-Rupee pilot in December onwards.

Jio launches beta of cloud gaming platform JioGamesCloud.

Freshworks faces lawsuit for allegedly misleading US market regulator.

AIIMS Cyber Attack leaks medical data of 30-40 million people.

Microsoft to hike prices of software services in India by 11%.

MPL's losses surge 3X to touch $148 Mn in FY22

Sugar Cosmetics posts Rs 222 Cr revenue in FY22, losses surge 3.6X
Funding Summarized 💸
This week, 29 Indian startups raised funding of which 25 received a total of about
$233.2 million. KreditBee and DeHaat were the top fundraisers which scooped up $80 million and $60 million respectively.
By location: 15 Bengaluru-based startups have raised funds this week amounting to $117 million or 49.9% of the total funding. During the week, Delhi-NCR-based startups raised $82.4 million across seven deals.
Last week, 26 startups raised funding worth about $236.3 million.
That's all folks for the week see you next week! 👋
Enjoy Page 21 Weekly?
Consider forwarding it to a friend, colleague, classmate, or whoever you think might be interested. They can sign up here.
🗣️ Interested in Advertising: Reach Out
~ Written by Prakhar Singh & Sanjana Ratlak